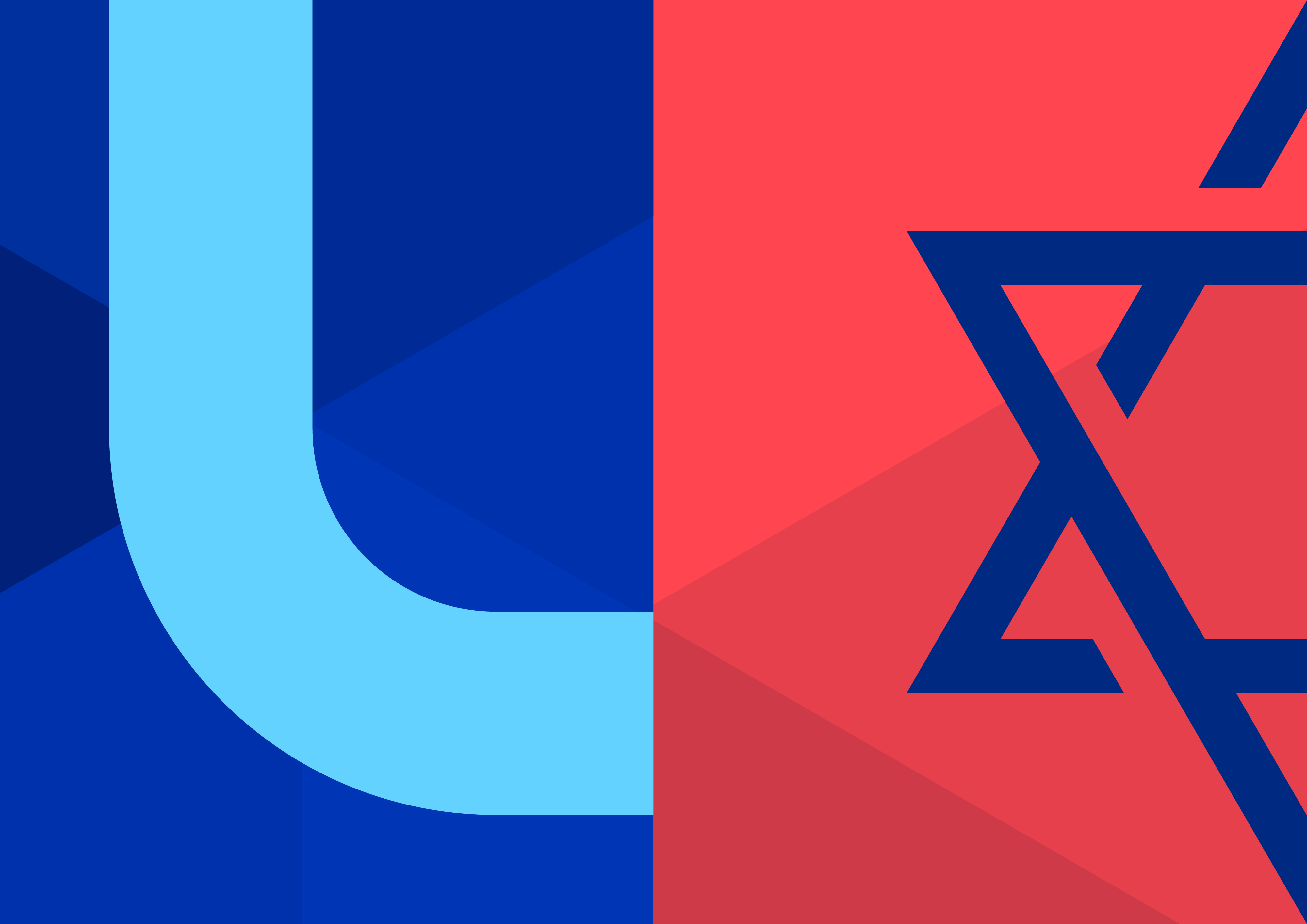 Likrat Public for Organisations – fostering understanding through dialogue
Likrat Public helps organisations like businesses, institutions, public authorities and associations gain a better understanding of Jewish people. This prevents misconceptions and issues, and breaks down prejudices and stereotypes. 
In Switzerland, most people know very little about Judaism and its traditions, culture and diversity. Many have never even met a Jewish person in real life, let alone had a conversation with one. When they encounter Jewish people at work or during recreational activities, they may have anxieties or uncertainties that can lead to misconceptions and prejudice. That's where the Likrat Public dialogue and education project comes in. Likrat Public helps non-Jewish organisations, businesses, public authorities, institutions and associations to gain a better understanding of their Jewish counterparts.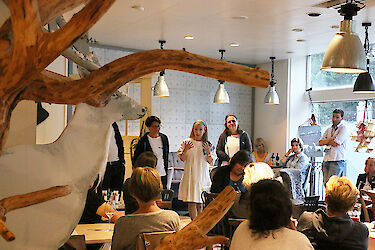 Fostering understanding through dialogue
'Likrat' is a Hebrew word that means 'coming together'. Jewish and non-Jewish people need to come together. Likrat Public is aimed at a wide audience, including tourism-related companied (airlines, hotels, mountain railways), the public sector (police, army, public authorities, hospitals), educational institutions (universities, colleges, vocational schools) and recreational clubs. The project relies on the work of ambassadors known as Likratinos and Likratinas, who are invited by organisations to guide the participants through a Likrat Public encounter. As part of these encounters, employees, club members or other individuals can experience Judaism in person and discuss it more closely.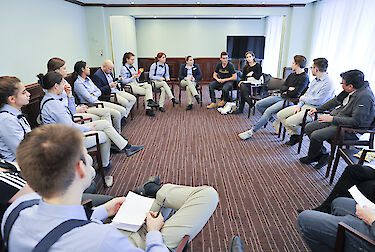 Likrat Public encounters
In a Likrat Public encounter, the participants get the chance to clear up any uncertainties relating to behaviour, interaction, and the wants and needs of Jewish customers, clients, guests or fellow members of society. They can ask whatever they want – nothing is off limits or considered wrong. Likrat Public aims to harness this new-found knowledge and understanding to prevent misconceptions and difficulties in future and dismantle prejudice. Likrat encounters promote intercultural understanding and reinforce social cohesion in a lasting way. The Likratinos and Likratinas, who are specially trained for the job, prepare for industry-specific events in advance. A Likrat Public encounter could be one element of a training programme, a team-building event or a one-off session.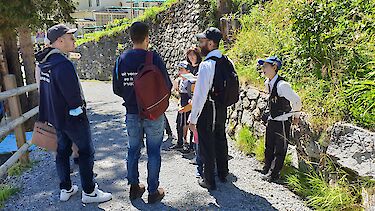 Likrat Public summer project in Swiss holiday destinations
Likrat Public has been running a special dialogue programme at Swiss holiday destinations since 2019. Jewish visitors from all over the world have been flocking to Switzerland for decades, often for holidays in the mountains. Cultural differences can lead to misunderstandings, especially in the tourism sector. Local people often wonder how to treat Jewish guests appropriately – and vice versa. This summer project aims to head off cultural misconceptions and spark dialogue between local people and Jewish guests to promote mutual understanding.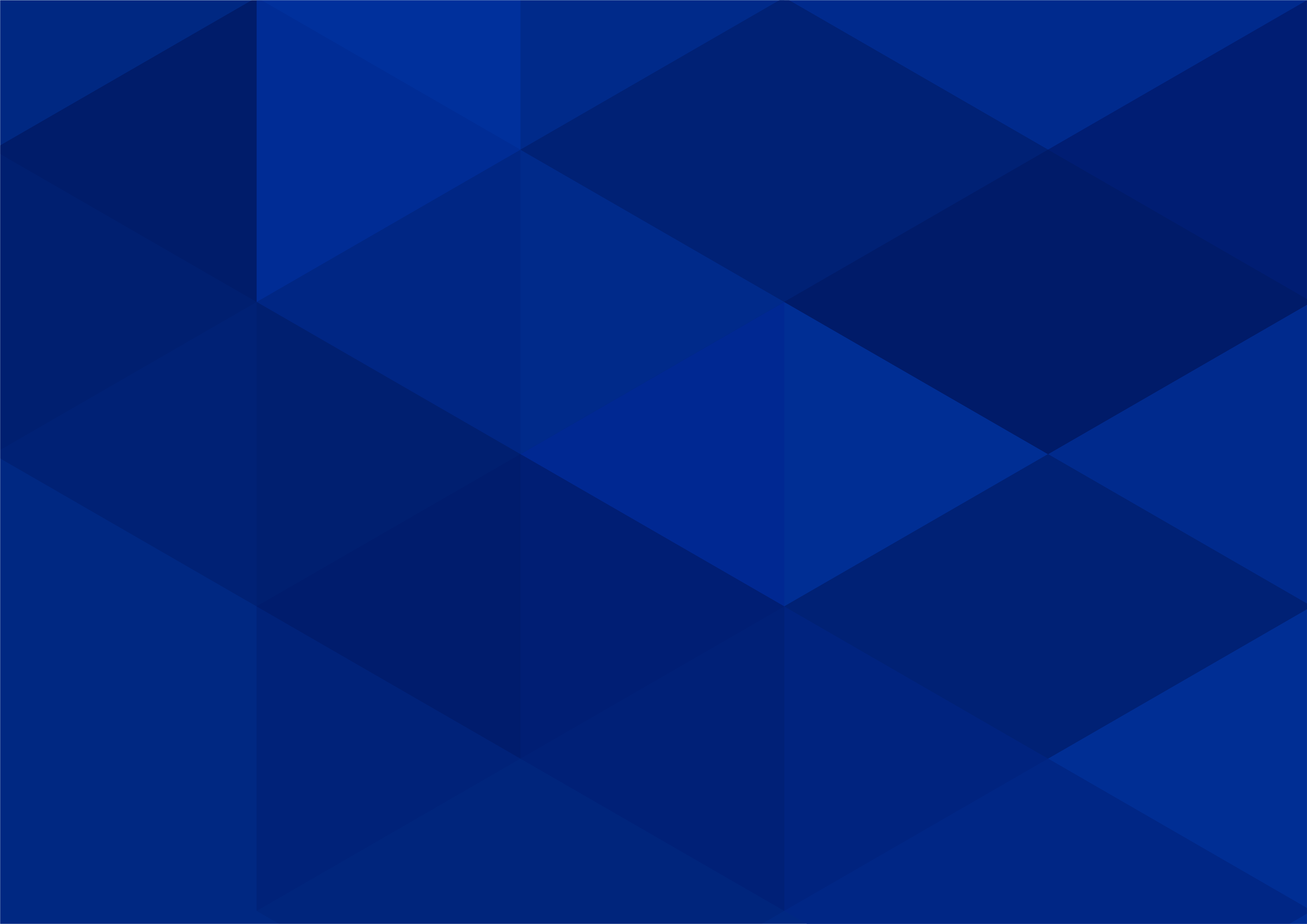 Topics