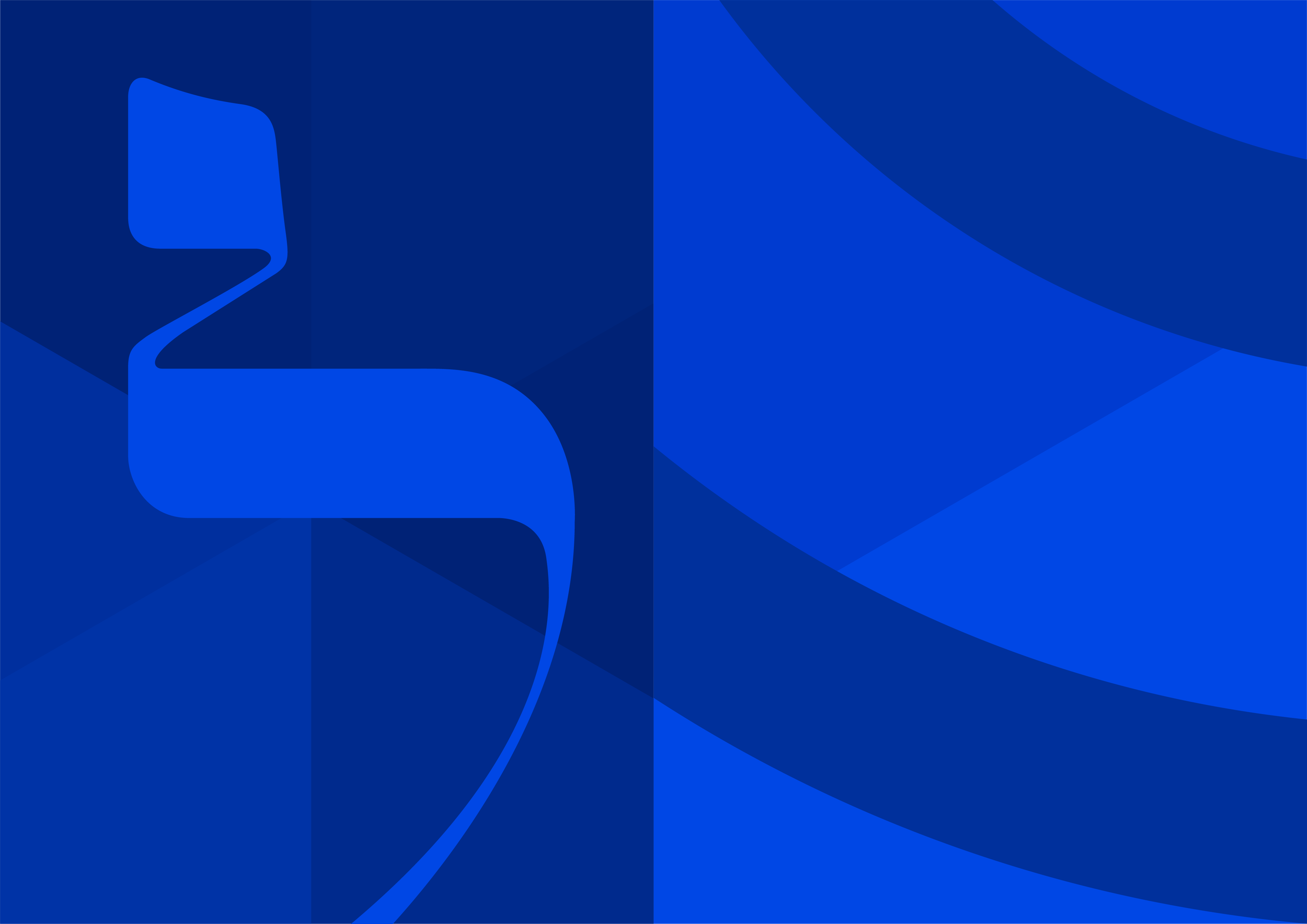 Likrat Public Summer Project in the Swiss Mountains
Since 2019, Likrat Public has carried out a summer project in Swiss holiday destinations that receive a lot of Jewish guests. The aim of the project is to promote mutual understanding between hosts and Jewish visitors.
Since 2019, Likrat Public has been running a special dialogue programme at Swiss holiday destinations that receive Jewish visitors. Jewish visitors from all over the world have been flocking to Switzerland for decades, often for holidays in the mountains. Cultural differences can lead to misunderstandings, especially in the tourism sector. Jewish visitors to Switzerland come from a wide range of countries, each with their own cultural background. Local people and hoteliers often wonder how to treat Jewish guests appropriately – and vice versa.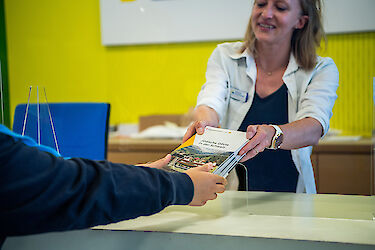 Information brochures for hoteliers, local people and Jewish visitors
The summer project aims to head off cultural misconceptions and spark dialogue between local people and Jewish guests to promote mutual understanding. The project is based on two information brochures: one for Jewish guests and one for the tourism sector. The tourism brochure has been published by the two tourist boards Switzerland Tourism and HotellerieSuisse, in conjunction with the SIG. It provides information about Jewish culture, traditions and Judaism, with the aim of helping tourism professionals cater to their guests. The SIG created the brochure for Jewish visitors with assistance from the Jewish Orthodox community in Switzerland. It gives the readers an insight into Swiss customs and behaviour, along with practical tips to make their stay in Switzerland go as smoothly as possible.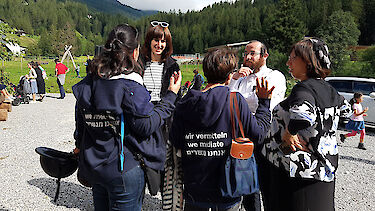 Dialogue and insights from on-site mediators
During what might be considered the high season for Jewish travellers in the summer, mediators from Likrat Public work on the ground. Like other groups of visitors, Jewish tourists tend to schedule their breaks around the school holidays in the places and countries they come from. The real starting point of this high season is the Jewish day of fasting and mourning Tisha B'Av, which is celebrated in July or August of the Gregorian calendar. The role of the mediators is to approach people, explain things and act as points of contact. This gives local people an easy opportunity to ask questions without any awkwardness and acquire new knowledge. For the visitors, meanwhile, it makes it easier to find the right person to contact or get information in the event of any difficulties, all thanks to the mediators.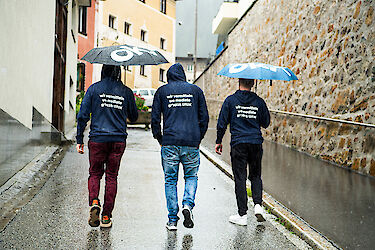 Focus on the tourism hotspots of Davos, St Moritz and the Saastal
The Jewish mediators from Likrat Public have garnered a certain fame in Switzerland's holiday destinations over recent years. Since 2019, they have been stationed in Davos, with offshoots in Arosa and Saastal. They branched out to St Moritz in 2021. That same year, they launched a touring schedule, with brief visits to other destinations including Blausee, Crans-Montana, Engelberg, Grindelwald, Riederalp and Sedrun.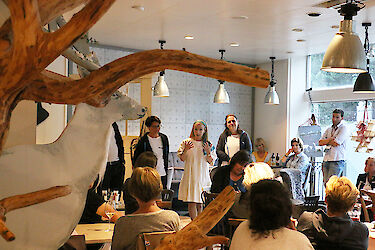 Contact

Get in touch

For any enquiries about the project, about Jewish visitors or for advice and Likrat Public encounters, drop us a line at public@likrat.ch or give us a call on +41 43 305 07 65.